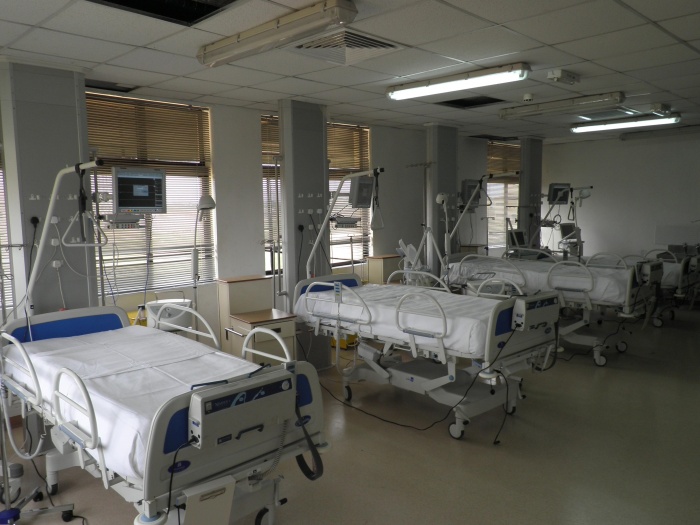 The Federal Government says it will provide cancer equipment in six teaching hospitals to ensure proper treatment in the country.
The Minister of State for Health, Mr Joseph Ekumankama, said this in Abuja on Thursday at the cancer awareness summit with theme "Reducing the Scourge of Cancer in Nigeria through Early Detection and Treatment''.
The News Agency of Nigeria (NAN) reports that the summit was organized by the Radiographers Registration Board of Nigeria (RRBN).
He said the summit was timely as there was lot of demand for cancer treatment due to the increase in the cases.
"The Federal Government is doing much to make such that cancer equipment is installed in the six teaching hospitals that will give Nigerians adequate cancer treatment.
"I want to assure you that President Muhammadu Buhari is doing much to ensure that Nigerians are given adequate cancer treatment.
"Very soon, we will be presenting a bill to the Federal Executive Council to make provision of cancer centres at various political zones so people will have easy access for cancer treatment,'' Ekumankama said.
According to him, the summit is right on time as it is coming in the October that is cancer awareness month.
He said the summit was also important due to the demand of radiographers both for radiodiagnosis and radiotherapy in the country.
The minister said that according to the International Atomic Energy Agency (IAEA), Nigeria needed a minimum of 3,000 radiotherapy and diagnostic radiography.
Ekumankama  said that however, the country currently had less than 1000 in the country.
He called on stakeholders to address the issues of lack of experts on cancer treatment.
He noted that the board was the first point of call for cancer treatment so they were very important in the country.
Prof. Mark Okeji, Registrar of the board, said that according to the Global Cancer Observatory, Nigeria has one of the highest cancer mortality rates in the world with approximately four out of five cases resulting to death.
Okeji said that the risk factors may not automatically precipitate it nor may increase its severity when present.
He said that examples of some of the risk factors include old age, family history of cancer, tobacco smoking, obesity, excessive alcoholic intake among others.
"We know of the national Cancer Centre in Abuja, the various cancer registries across the country and many other interventions from private and NGOs cares for cancer patients.
"Their impacts are like a little drop of water in the ocean, yet to be felt by cancer patients because every cancer patient in Nigeria pays out of pocket,'' Okeji said.
Okeji explained that the board, in the past four years, had embarked on conscious effort to increase the number of training departments in the universities of which efforts were currently yielding huge result.
He said the summit was to bring together policy makers, stakeholders in cancer management in hospitals, regulators whose duties were to check quackery in order to reduce some of the risk factors.
Okeji said the summit would be holding annually as the board contribution to the advocacy towards entrenching a national policy for a subsidized treatment course for cancer patients.(NAN)(www.nannews.ng)