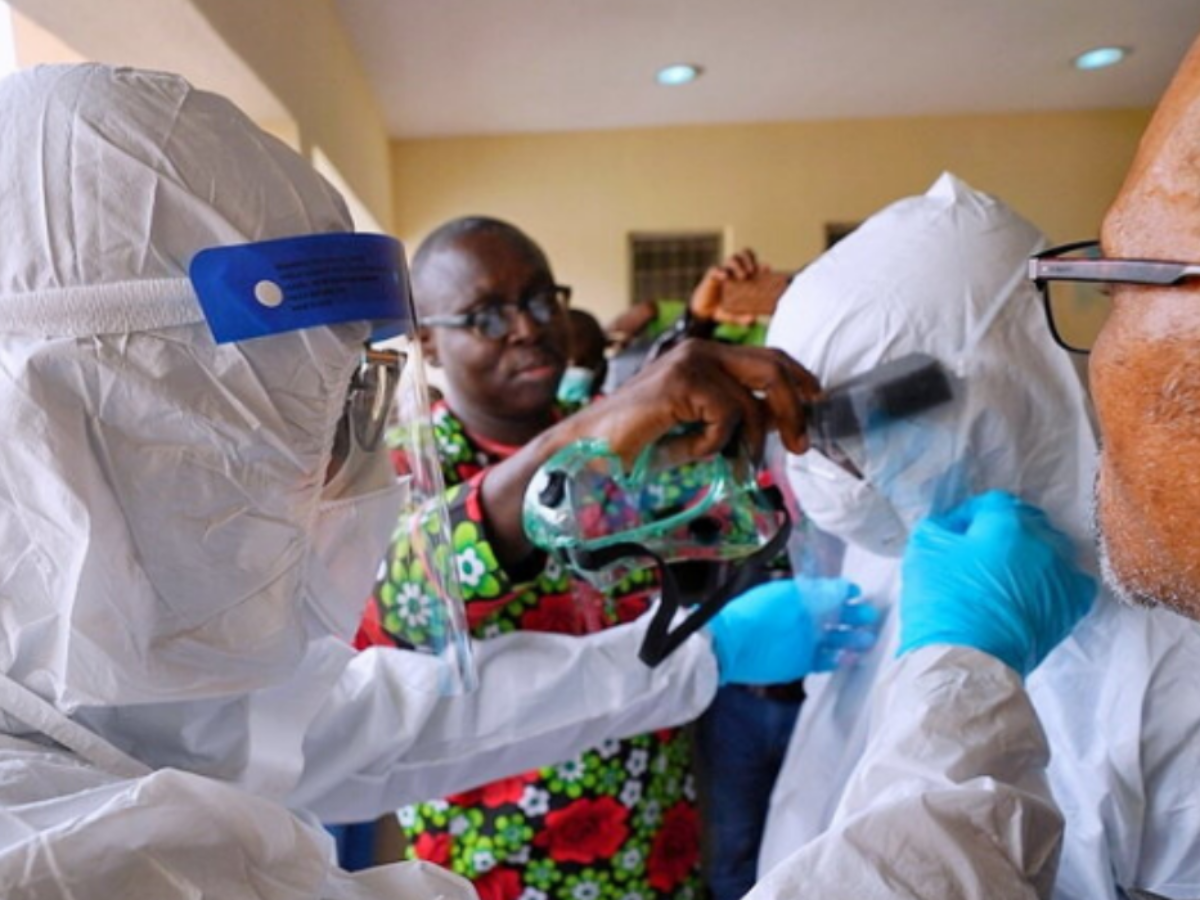 The Nigerian Centre for Disease Control (NCDC) has confirmed 74 new cases of COVID-19 from  six states, being recorded cases from 1 to 3 October, 2022.
The health agency made the disclosure from its update for the Epi Week 35 – 36 Bi-weekly epidemiological report 10.
The seventy-four (74) newly confirmed cases were recorded from – Imo (23), Lagos (23), FCT (18), Bauchi (4), Delta (4), and Kaduna (4)
According to the report, in weeks 35 & 36, the number of samples tested decreased to 17,472 from 20,643 reported in the previous weeks 33 & 34. These were reported from 36 states and FCT.
It also states that the number of confirmed cases increased to 1024 (5.8%) from 860 (4.2%) reported in weeks 33 & 34. These were reported from 15 states and FCT based on RDT & PCR testing. Also, discharged cases decreased to 472 from 531 in weeks 33 & 34.
According to the report, the number of inbound international travellers tested was 1,403 of which 26 (1.9%) were positive compared to 38 (2.3%) (out of 1,675 tested) in weeks 33 & 34.
The number of outbound international travellers tested was 3,310 of which 210 (6.3%) were positive compared to 416 (7.7%) (out of 5,435 tested) in weeks 33 & 34.
The agency also revealed that seven deaths, from Adamawa (6) and Edo (1) state were reported in the last two weeks.
Cumulatively, since the outbreak began on Week 9, 2020, 264,495 cases and 3,155 deaths have been reported giving a case fatality rate (CFR) of 1.2%.
Worldwide, there have been 607,745,726 confirmed COVID-19 cases with 6,498,747 deaths giving a case fatality rate of 1.1%.
In response to these new cases, a multi-sectoral Emergency Operations Centre EOC was activated at Level 3 which is the highest emergency level in Nigeria. This is led by the NCDC in close coordination with the State Public Health Emergency Operations Centres and through the deployment of 62 Rapid Response Teams to states.
They have also continued engagement with states on weekly sitrep reporting as well as continue to monitor global trends on COVID-19.
NCDC  further disclosed ongoing preparations for enhanced risk communication and surge testing activities at the points of entry and communities as yuletide approaches, integration of COVID-19 response activities into routine public health interventions such as surveillance, risk communication, testing and so on.