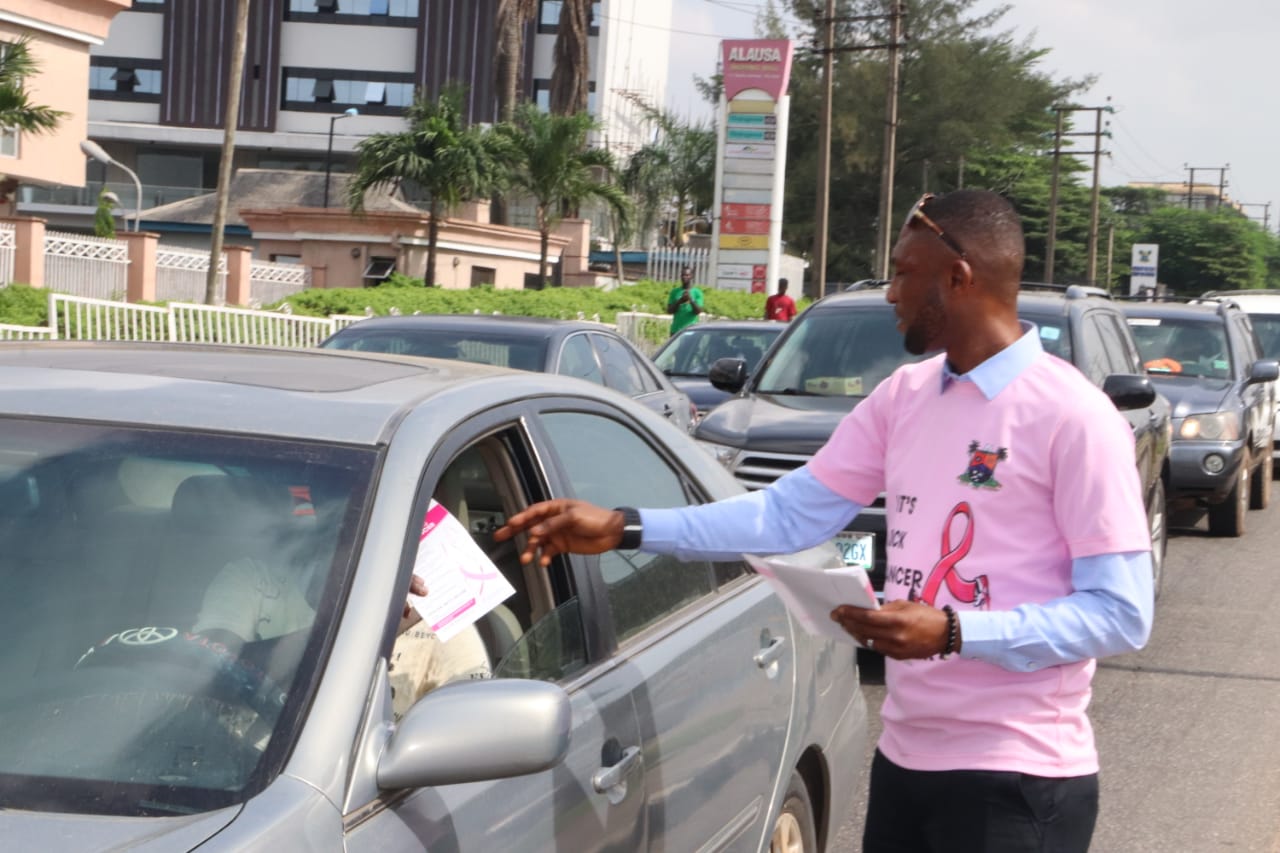 Permanent Secretary, Lagos State Ministry of Health, Dr Olusegun Ogboye, has charged women across the state to take advantage of the free breast and cervical cancers screenings available in 60 designated public health facilities in the state, noting that seeking help early is always better, cheaper and less stressful than curative measures.
He gave the directive on Monday during a Road Awareness Walk organised by the Ministry of Health in partnership with a global healthcare company, Novartis, to wrap up the Y2022 Pink October Breast Cancer Awareness Month in Lagos State.
Dr Ogboye also explained that the Y2022 Pink October Road Awareness and Sensitisation Walk is geared towards inspiring residents to join the fight against the disease by helping to spread knowledge and create awareness that would prompt citizens to take positive action against breast cancer.
In his words: "I want to remind and encourage our women to utilize the free breast and cervical screening services that are available in our public health facilities. Let us all remember to adopt a healthy and safe lifestyle, ensure we go for regular screening as at when due and seek medical help early".
"Breast cancer touches all of us in some way, so let's unite together and promote awareness, especially as we know that anything that affects the woman shakes the foundation of the household and the society at large", Ogboye said.
The Permanent Secretary stated that the majority of deaths from breast cancer occur in low and middle-income countries, where most women with breast cancer are diagnosed in late stages of the disease due mainly to a lack of awareness, late detection, poor health-seeking behaviours and barriers to health services.
He said: "Currently there is no sufficient knowledge on the causes of breast cancer; therefore, early detection of the disease remains the cornerstone of effective control. When breast cancer is detected early, and if adequate diagnosis and treatment are available, there is a good chance that it can be cured.  When detected late, however, curative treatment is often no longer an option.
"It is therefore important that we continue to inform everyone about cancer and the fact that every single person has the ability to make a difference; be it large or small, and also that together we can make real progress in reducing the global impact of cancer, create a cancer-free world and prevent millions of deaths each year", he added.
Speaking in the same vein, the Director of Disease Control, Ministry of Health, Dr Rotimi Agbolagorite explained that the breast cancer awareness month tagged: "Pink October", is targeted at creating awareness in the community and also increasing the level of education of the people about breast cancer and making sure women learn how to perform self-breast examination.
He advised women to always take note of their breasts and seek help immediately when they notice any change in the structure of their breast tissue, lump or any skin colour change on the breast area, especially around the areolae.
"And the message is that as long as, or as much as you notice any change in the architecture or the structure of your breast tissue, or you notice any swelling or any lump or any skin colour change on your breast area, make sure you visit the nearest hospital to have yourself clinically assessed and evaluated. And if cancer is diagnosed, you will be managed promptly by the medical experts", he said.
Lagos State Cancer Control Programme Coordinator, Dr Abosede Wellington stated that breast cancer is the leading cancer in women, adding that one in seven women will be diagnosed with breast cancer in their lifetime.
She noted that the Lagos State Government, through the Cancer Awareness Control Programme, is intensifying efforts aimed at creating awareness and improving access to diagnosis and treatment services for breast cancer.
"We have embarked on an integrated approach to breast cancer control, focusing on public health education and public enlightenment as well as increasing access to breast cancer screening and treatment services for women. We need more hands on deck to take care of the issue of cancer, this is why the State Government focuses so much more on screening and early diagnosis", she said.