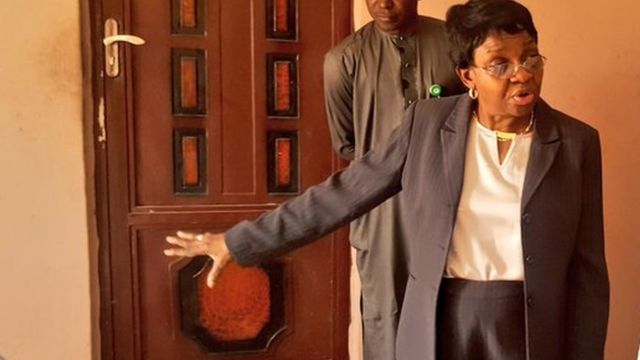 Director General, National Agency for Food and Drug Administration and Control (NAFDAC) Prof. Mojisola Adeyeye, has announced that Nigeria will soon receive donation of Monkeypox (Mpox) vaccine from the US Government.
She revealed this while in Washington DC after a series of conferences with different international health organisations to enhance ties and develop more technical proficiency for the organisation as it works to fulfill its mission to improve Nigeria's healthcare.
At the meeting, they discussed GS1-driven traceability, which USAID knew NAFDAC had developed. They were informed of how the technology was used to track millions of doses of vaccines during the COVID-19 pandemic, and how it will still be applied to non-vaccine products.
Prof.  Adeyeye, through a press statement said, "The USAID colleagues were very positive about continued collaboration and support. In addition, having a partnership with GHAP will further strengthen NAFDAC regulatory framework as we work toward WHO Maturity Level 4".
Discussions with both the United States Agency for International Development (USAID) and the Global Health Assurance Partnership (GHAP) were conducted and considerable advancement was achieved in multiple areas.
The follow-up of the discussions took place at USAID office in Washington D.C on 3 April, 2023, with talks leaning towards Bavarian Nordic, the Dutch vaccine manufacturer, sending the dossier directly to NAFDAC.
The reliance pathway, which is used for the review of vaccines that have been approved for Emergency Use Authorisation (EUA) by regulatory bodies such as US FDA, Health Canada and the European Medicine Agency (EMA), allowed for the option of receiving the vaccine directly from the manufacturer upon US FDA approval. This pathway enables an expedited review of the dossier and report from said agencies.
Against the backdrop of NAFDAC's membership of the Traceability & Verification System (TRVST), the idea of data repositories was also discussed, with stakeholders hoping for regional and intercontinental repositories to be established in the future.
The DG highlighted the strategic and beneficial relationship between USAID and NAFDAC which more recently has included support of traceability through donation of 2D android-enabled scanners, personnel training, and personnel support for in-country serialisation.
Regional manufacturing was also discussed and why it is central to medicine access, affordability, and mitigation of substandard falsified medicines. This discourse on local vaccine manufacturing will continue as USAID is interested in supporting this.
Prof. Adeyeye also met with Global Health Assurance Partnership (GHAP) which is interested in a NAFDAC's partnership due to what is now a stronger regulatory presence, process, and frameworks, including good distribution practices, stricter substandard and falsified medicines (SFs) protocols.
The DG emphasised different means of mitigating SFS that include pre-shipment Clean Report of Inspection and Analysis (CRIA) in India and China, stricter sanctions of companies that are not compliant with expected standards, and more controlled post-marketing surveillance and control of informal market through the Coordinated Wholesale Centers (CWC).
She cited the example of the newly built CWC in Kano as the first of many such centres to be built in the country. The partnership with GHAP will consist of personnel training geared towards handling products post-market, at no cost to NAFDAC.