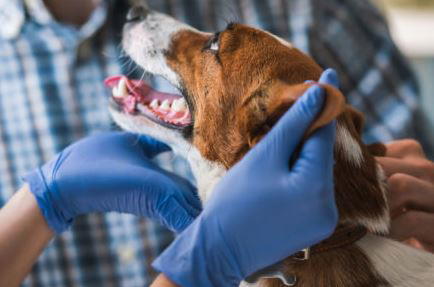 The Nigerian Veterinary Medical Association (NVMA), has called for the establishment of veterinary desks in emergency management institutions and other relevant agencies.
Dr Ifeanyi Ogbu. Chairman, FCT Chapter NVMA, who made the call during the commemoration of the World Veterinary Day (WVD), on Sunday in Abuja, listed the agencies as the National Emergency Management Agency (NEMA), National Drug Law Enforcement Agency NDLEA and the Nigeria Customs Service.
The event was organised by the FCT Chapter of NVMA.
Ogbu said having veterinary desks or departments in those agencies, would ensure effective and holistic emergency response to both humans and animals.
According to him, whenever there is an emergency, NEMA and others will wage into the situation, but only to rescue humans and save properties, without taking into cognisance the plight of animals.
Citing example of the recent flood in Kogi State, which washed away more than a 1,000 cows, goats, dogs, the veterinarian said NEMA put its recue efforts on just humans and neglected the helpless animals.
"Those human beings rescued depended on the affected animals for survival, so there should be holistic rescue of everything in every emergency situation," Ogbu said.
NAN reports that World Veterinary Day is commemorated every last Saturday of April, and the theme for 2023 is; "Promoting Diversity, Equity, and Inclusiveness in the veterinary profession". (NAN)(www.nannews.ng)