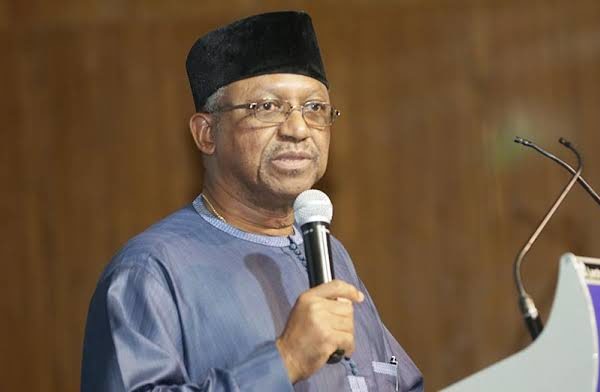 The Minister of Health, Dr. Osagie Ehanire, on Wednesday in Abuja inaugurated five policy documents aimed at improving healthcare delivery in Nigeria.
Speaking at the inauguration of the policy, Dr. Ehanire said that the documents would provide policy direction on reproductive, maternal, newborn, child, adolescent health and nutrition.
He said that the federal government was working relentlessly to ensure availability of functional Primary Healthcare Centres with skilled birth attendants.
The minister said efforts were being made to ensure essential reproductive and maternal health commodities for the provision of voluntary family planning services, quality antenatal care, safe delivery and postnatal care.
According to him, the federal government is committed to providing comprehensive and integrated sexual and reproductive health services to all persons, especially adolescents and women.
Dr. Ehanire said that the passage of the National Health Act was one of government's landmark achievements to ensure equitable and inclusive access to healthcare services in Nigeria.
He said, "It is in furtherance of making progress in the scale-up of on-going interventions that we are gathered here today, to launch five key documents that I believe will contribute much to achieving our targets:
"They are, the Task Shifting/Task Sharing Policy (April 2022), Task Shifting/Task Sharing Standard Operating Procedures (April 2022) and Training Manual for Post Abortion Care (PAC) in Nigeria.
"The On-the-Job Training Manual on Post Abortion Care (PAC) for Healthcare Providers in Nigeria and the Demand Generation (DG) Strategy on Self-Care for Sexual Reproductive and Maternal Health (SRMH) in Nigeria," he said.
The minister explained that the Task-Shifting and Task-Sharing Policy was one of the strategies meant to enhance achievement of the Sustainable Development Goal 3, approved by the 57th National Council on Health.
According to him, it focuses on key priority areas such as family and reproductive health, reproductive, maternal and child health, as well as HIV/AIDS, TB, Malaria, and other communicable and non-communicable diseases.
"This document aligns with Nigeria's commitment to achieve Universal Health Coverage and ensure best quality and skill sets of Human Resource for Health (HRH) at each facility.
"It is also aimed at addressing mal distribution of healthcare workers through appropriate policies, including strategies for staff retention in underserved areas," he said.
The minister appreciated all stakeholders particularly the Pharmaceutical Society of Nigeria Foundation and international organisations for their financial and technical support.
(NAN)