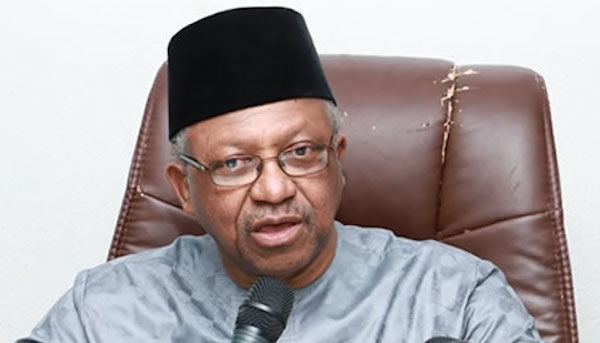 The Federal Government of Nigeria has launched a new guideline, SCALES 3.0 Strategy, to expand access to COVID-19 vaccines outside healthcare facilities.
The SCALES strategy is using COVID-19 vaccination structures and resources to improve Routine Immunisation (RI) coverage, with improved efficiency and reduced duplication of efforts by healthcare workers.
Minister of Health, Dr Osagie Ehanire, made the disclosure on Monday, at the launch organised by the National Primary Health Care Development Agency (NPHCDA).
He said although the strategy has proven to be effective in shoring up COVID-19 vaccination coverage, the proportion of fully vaccinated Nigerians is still low because the country is still using two-dose vaccines.
The SCALES 2.0 was aimed at providing an opportunity for the single dose COVID-19 vaccine to be rolled out in the states.
The SCALES 3.0 strategy is an intensive campaign focused on ramping up uptake of COVID-19 vaccines, childhood vaccines and other primary healthcare services at public and private health facilities.
SCALES 3.0 is an evidence-based update that fixes the bugs in SCALES 2.0 and uses human-centered demand generation design to address low COVID-19 risk perception in the country.
Ehanire said no vaccine will be allowed to enter any vaccination site without due authentication and safety verification, adding that the government would never compromise on vaccine safety and vaccination standards.
"Let me assure all Nigerians that the Federal Government remains committed to the provision of safe and efficacious COVID-19 vaccines in the country backed with accountability and transparency.
"Every COVID-19 vaccine in Nigeria is tracked by National Agency for Food and Drug Administration and Control (NAFDAC), to ensure quality and potency across the supply chain," he said.
The minister said that the campaign can only succeed if there was mass mobilisation of Nigerians.
"We are therefore calling on state governors, local governments chairmen, traditional and religious leaders, the media, and every Nigerian to lend their support in mobilising the unvaccinated eligible individuals.
"They should register and get vaccinated or walk into the nearest vaccination centres and get vaccinated.
"However, total performance still falls short of our desire, because as of Wednesday, only 24.4 per cent of eligible population had been fully vaccinated.
"Only three states: Nasarawa, Jigawa and Kano have vaccination coverage of over 50 per cent, leaving 34 states performing sub-optimally in vaccination coverage," he said.
The minister added that there was need for the team to refine the current SCALES 2.0 strategy to accelerate COVID-19 vaccination.
He advised them to identify enablers that were unique to each state and deploy them as state-specific strategies to be termed, "SCALES 3.0.
"The strategy will be anchored on an intensive three months campaign," he said.
"While we are glad that Nigeria is ranked among the high-performing countries in terms of COVID-19 vaccine roll out, we cannot but acknowledge the fact that we still have a lot of work to do.
"Taking the COVID-19 vaccine is not just an act of self-protection, but also a civic duty to curtail the spread of the virus.
"Every one of us has a critical role to play in the effort to stop the virus from spreading.
"I, therefore, urge you to get vaccinated and ensure every eligible person around you is vaccinated," he urged.