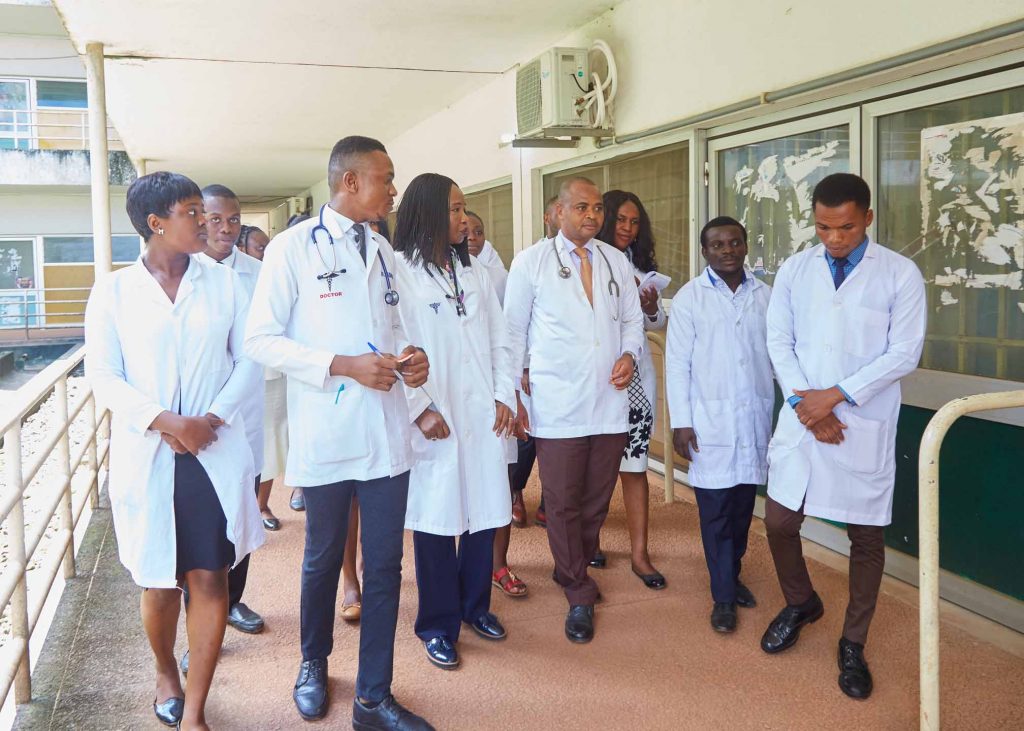 A one-week warning strike has been initiated by the Association of Resident Doctors (ARD) at the University of Nigeria Teaching Hospital (UNTH) in Ituku-Ozalla, Enugu State.
The doctors embarked on the industrial action due to their claim that the management of the Federal Government-owned hospital had not supplied necessary amenities.
An emergency general meeting of the congress was held Thursday, resulting in a decision to go on strike.
The ARD observed an increasing level of discontent amongst its locum doctors concerning the Government Integrated Financial Management System (GIFMIS) platform.
The statement reads in part: "At that meeting, our demands for payment of January salary, hazard allowance arrears and migration to IPPIS for members were made, and the initial ultimatum for strike action was slated for February 21".
They identified other issues including: "Non-functional Intensive Care Unit (ICU) with certain departments unable to do procedures as a result. Hence, affecting quality of patients' care and our residency training.
"Inconsistent and epileptic supply of call food with no call food for several weeks in the past four months, and with no plan for sustainable supply of call food, such that our members can do 24 hours call and even above on an empty stomach.
"Leaking and dilapidated call rooms, such that some resident doctors on call sleep in their cars while on call.
"Epileptic power and water supply with several blackouts in the past months. This also impacts on our ability to provide quality healthcare, and this also affects patients, who need these amenities.
"The congress also observed, with dismay, the casualisation of our members, who have been on locum status for over two years, which has denied them of several benefits.
"The congress noted that these members are yet to be migrated to the IPPIS platform. They have not received January salary, nine and half month's hazard allowance arrears, as well as Medical Residency Training Fund (MRTF) despite being in residents, and also partake fully in update courses and examinations."