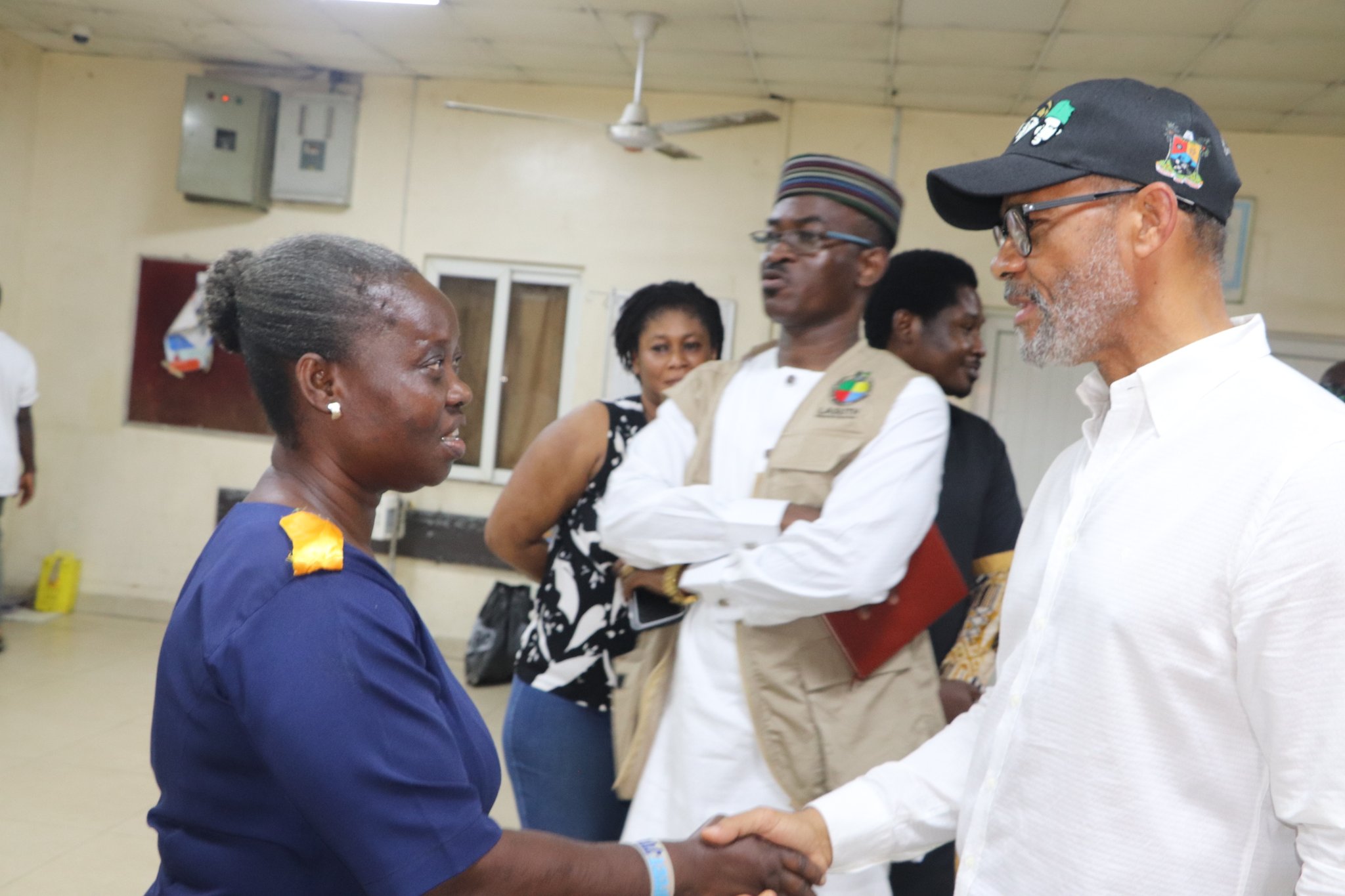 No fewer than 256 units of blood were collected from voluntary donors by the State Blood Transfusion Service (LSBTS), who responded to the request for donation for the survivors of the train-bus crash at PWD – Shogunle in Ikeja.
Lagos State Commissioner for Health, Prof. Akin Abayomi, gave the update at a news briefing to intimate journalists on the state of the survivors at the end.
He disclosed that 40 units of blood were immediately administered to those needing blood transfusion to be stabilised.
Abayomi reported that 32 people involved in the unfortunate incident on Thursday have been released from three public health facilities in the state following successful medical treatment and care.
He further revealed that 19 people who were injured in the accident had been discharged from the Lagos State University Teaching Hospital (LASUTH), while five were discharged from the Accident and Emergency Centre at the Toll Gate and eight from the Orile-Agege General Hospital, out of the total of 102 victims.
Abayomi stated that the number of casualties from the accident had risen to 102, up from the initial 85, with no other deaths since Thursday noon, while the fatality count still stood at six.
The low casualty figure was attributed to the successful triage strategy that was implemented by LASEMA and LASAMBUS, and then further managed by LASUTH.
He stated that not only had he visited patients who had been moved to other government hospitals from LASUTH, but that they were all doing well in response to the treatment they had received. He further added that since the patients had been put in their wards, the chances of them having severe complications were slim.
The Commissioner, while noting that the well-coordinated responses of appropriate agencies of government have resulted in commendable efforts which ought to be applauded,  as he thanked all those involved in the life-saving act, which he said, has once again shown the resolve and resilient spirit of Lagos State and its people.
Mr Hakeem Muri-Okunola, the Lagos State Head of Service, also noted that the staff bus involved in the accident was filled to its regular capacity, as staff chose the free bus over commercial transportation due to the current economic difficulties in the nation.
Muri-Okunola declared that the bus driver is currently being held by the police to help them determine the cause of the accident. He added that the driver's physical and mental condition at the time of the incident is also being examined, and the results will be included in the investigative report.
The briefing also had in attendance the Chief Medical Director of LASUTH, Prof. Adetokunbo Fabamwo; the Director of Clinical Service and Training, Prof. Adebowale Adekoya, Member of the Lagos State House of Assembly, Hon. Akeem Sokunle and other Lagos State top government functionaries.